Choosing A Wedding Planner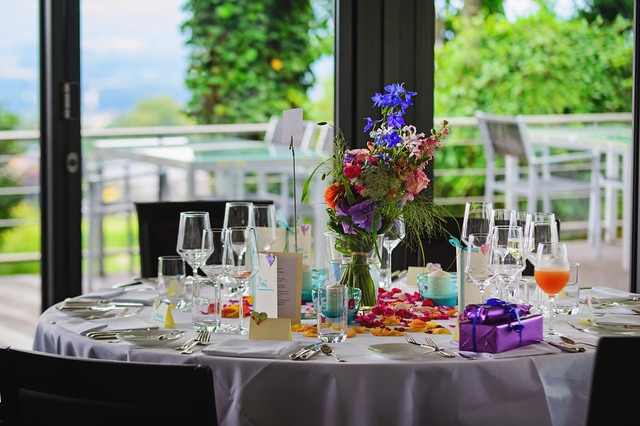 Finding the right wedding planner for your special day is a big step, but it can take the pressure of planning off you and your partner if you get it right. Although there are a plethora of planners available, it's important to choose one that's experienced and that you click with from the get-go. Here's a step-by-step guide to choosing a wedding planner.
1. Do your research
Finding a wedding planner that will be a good fit for your big day can be taxing, so the first thing you want to do is compile a list of different planners you can check out and potentially contact to set up an interview. There are many ways to find wedding planners near you. For instance, you can head to Google to search for wedding planners in your location or check out Facebook groups or check out The Wedding Planner Directory. It also helps to seek recommendations by asking family members and friends if they know any amazing planners.
2. Start reaching out
You probably have dozens of vendor websites to browse and choose from if you did your homework well. To narrow down your list of potential planners, check out their online portfolios and read reviews about their service. This is an excellent way to get a solid grasp of their individual style and it should make it easier for you to quickly decide if a planner is a fit for you. Once you have been able to trim the list, reach out to the few planners that made the cut and set up a meeting.
3. Meet in person
It's important to meet potential planners face-to-face after you've vetted their work online, as this will help you make the right decision. Some people prefer virtual communication, but there's only so much you can discover about a person via email or video calls. If you want to evaluate their personality and know whether or not they're the kind of planner you want to plan your big day with, you need to meet them in person.
4. Ask the right questions
Perhaps, the most important thing to do when you meet with a potential planner is to ask them the right questions. Asking questions allows you to gather a lot of information about the planner and know what to expect if you eventually decide to hire them. Here are some great questions to ask:
What made you want to be a wedding planner?
How long have you been a wedding planner?
How many weddings have you done before?
Describe the most challenging wedding you planned, and how did you handle the challenges?
Are you a certified wedding planner? If yes, where did you get certified?
Will you be available on our wedding date?
Do you have a team, or it's just you?
Have you worked with our wedding venue before?
Do you handle every discussion and negotiation with vendors?
What are your packages?
What aspect of the planning process will we be responsible for?
5. Assess compatibility
Next, you want to ensure that the wedding planner under consideration is compatible with you. There are three major aspects of compatibility to take into consideration. The first is financial compatibility in that you want to be sure that the planner fits into your budget. Second, does the planner's style matches yours? Some wedding planners specialize in some wedding types and styles, so you want to make sure they can effectively do yours. Third, do your personalities mesh? A good wedding planner must be able to adapt your personality type and understand your goals.
6. Carefully read the contract
Before you choose any wedding planner, be sure to read their contract from the beginning to the end. Admittedly, contracts can be boring to read, but a lot can be hidden in the details that most people skip. Reading through the paperwork will help you fully know what to expect from the planner before you sign the dotted line and ensure no surprises.
7. Make your decision
After interviewing every planner on your list, you should have an idea of who you want to get your wedding done. Make sure it's someone who truly understands your vision and makes you feel excited about your big day. If you're unable to make up your mind, speak with your partner or your loved ones.
Wrap-up
If you follow the tips above, you should have no trouble finding the planner that's right for you. Then, once you've made your decision, you can pass the pressure and responsibility of planning to the planner while you move on to more exciting things like shopping for your wedding dress and picking out your bridal shoes!