6 Tips For Choosing Your Wedding Venue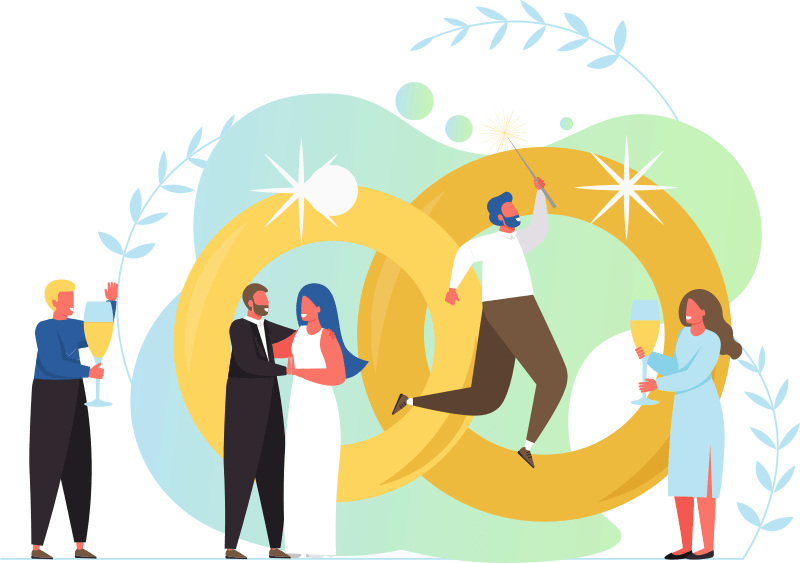 There are certainly plenty of things to think about when planning your wedding, and choosing the right venue is one of the most important decisions you will need to make. Since the wedding venue sets the backdrop for the whole event and locks in your wedding date, it's vital to ensure that you get this decision right. To help you, here are six tips that will set you on the right path to finding your dream venue.
1. Have a solid budget in mind
The first thing you should do before embarking on this process is to figure out a realistic budget. A budget may not sound like an exciting idea, but having one will help you avoid some common pitfalls that many intending couples make. Ideally, you should have a budget that covers every element of your wedding ceremony, including venue, food and drink, flowers, cake, and many more. Don't worry if your budget for a venue is small as it is still possible to find a gorgeous venue on a tight budget.
2. Determine the guest list
Before you start checking out the available venues in your preferred area, it's a good idea to have an estimate of the number of guests you anticipate. The number of guests that you want to invite will make it easier to establish whether you should search for a venue with a capacity for less than 50 people, 100 people, or just a dedicated small intimate venue suitable for micro weddings. Rather than just assume a figure, consider writing out the names of your invitees, so you don't discover later that the initial number has escalated and you now need a larger venue.
3. Decide on the location
As simple as this might sound, it's a crucial factor to consider as you want to select a location that's easy for your guests to get to. In other words, you need to consider the total driving time to and from your chosen destination. Sure, most can use Google Maps or some other navigation tool to locate the venue, but those resources aren't always available, and you don't want your guests showing up exhausted because it took them hours to get to the venue.
4. Know your style
Since the wedding venue sets the tone for the wedding ceremony, it's important to ensure that the venue matches your style. So what kind of event do you want? Do you want a traditional wedding or a modern, innovative party? Do you want a fairy-tale style, a rustic wedding, or a ceremony by the sea or on a yacht? Identifying the elements in your dream wedding will make it easy for you to decide on a style.
5. List the must-haves
What are your expectations? Be sure to write down the essentials you expect your wedding venue to have as this will also help you reach a decision faster. Here are some things that should make it to your list:
• Exclusive hire
• Weekend availability
• Onsite accommodation
• Pet friendly
• Live music
• Catering
• Parking (free?)
• License as a wedding venue.
6. Availability
Some venues have their most desired dates booked months and even 1-2 years in advance. If you have already selected a date for your wedding ceremony, try and start looking at venues as soon as possible to increase your chances of finding available dates.
Wrap-up
Because the wedding venue serves as the base of your big day, the backdrop of your wedding photographs, and the place in which memories of a lifetime will be created, it's crucial to identify the type of ceremony you want to have and establish the criteria early. The above are our top 6 tips to help you make the right choice.