7 Tips for Wedding Dress Shopping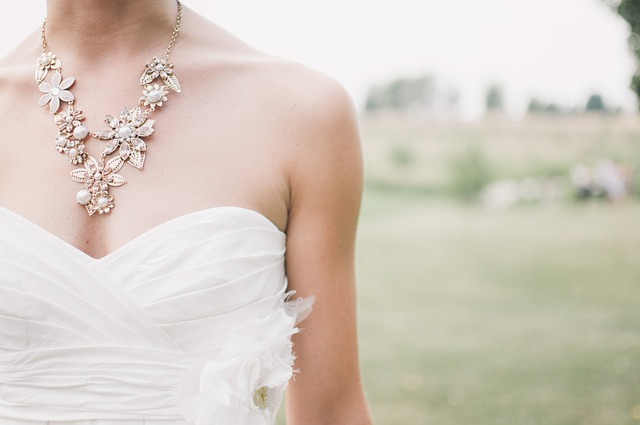 Congratulations on your engagement! Finding the perfect dress for your special day can be exciting, but it can also be taxing. However, you can do a few things that can make the shopping experience easier and more fun. Here are seven tips to guide you.
1. Be upfront about your budget
For whatever reason, some brides go shopping for wedding dresses without having a solid budget in mind. This strategy can often lead to disappointment when things add up to too much and become no longer affordable. It's in your best interest to determine in advance how much you plan to spend on your gown. And don't forget to take into consideration other costs when setting your budgets, such as costs of alterations, veils, shoes, and accessories.
2. Start shopping many months ahead
Most brides get excited about their wedding day but don't start shopping for their wedding dress until a few weeks before the ceremony. Unfortunately, they fail to realize that gowns take anywhere from 4-10 months to make, so you need to start shopping in advance if you want to have the perfect gown that suits your style. There's simply no time too early to start.
3. Do your research
Shopping for a wedding dress can be overwhelming, but you can make things easier by researching things before you step out. Firstly, try to figure out what your particular style of dress is. You can use social media to do this. Pinterest and Instagram are particularly great platforms to discover trending gowns and dress style. Secondly, research your shopping destination as you don't want to visit every bridal shop in the city and try on every wedding dress. Find the ones that cater to your style.
4. Make bridal salon appointments
Whether you researched your shopping destination by asking for recommendations from friends and family or searching on Google for bridal salons in your area, you will need to visit them to try on the gowns. Try to schedule the appointments over a short period, all in one day or one weekend, so each gown is fresh on your mind for comparison.
5. Leave the entourage at home (mostly…)
Many soon-to-be-brides assume it's a good idea to go with their moms, siblings, and friends, but that can sometimes be a recipe for disaster. You don't need to bring too many people otherwise you can become overwhelmed with opinions making it harder to choose for yourself. We recommend going with a maximum of two people whose opinions you trust.
6. Chose a dress that fits now
Even if you think you might "lose a few" before your wedding it is probably not a good idea to buy a dress that is sizes smaller than you current size. Be realistic about dieting and dropping pounds. Buying a dress that fits now will save you the frustration from trying to make a gown that is too small somehow fit on your wedding day.
7. Bring your own accessories
While most salons will have shoes and a slip for you to try on, if you bring your own accessories so you can have more clear and accurate idea of how the dress fits. Make sure that your underwear is as close as possible to the the ones you will be wearing on the big day, as this will affect how a dress sits.
This is a time when you can try on as many gorgeous and exquisite dresses as you have time for. So enjoy the experience and have fun being the center of attention but trust your instincts. You will know when you find the right dress because you likely won't want to try anything else!