Choosing A Destination Wedding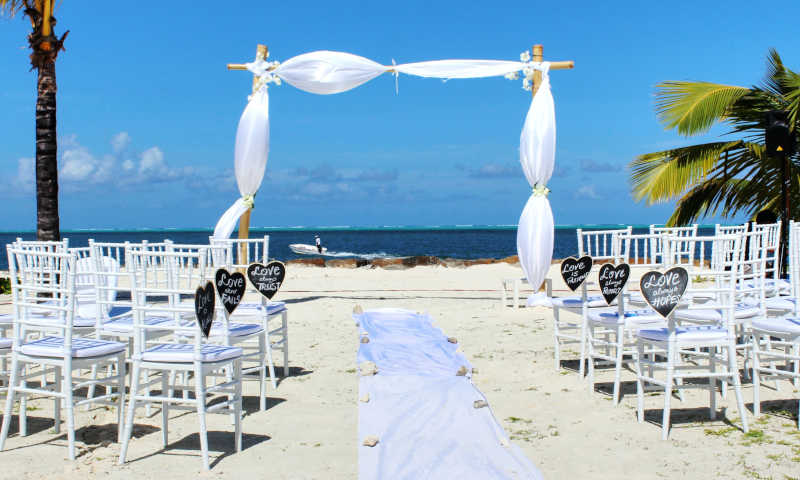 Destination weddings are fast becoming a trend today, and it's not hard to figure out why. There's just something about getting married in a far-flung location with sand in-between your toes, in a vineyard, on a mountaintop, or any other gorgeous locale. The key to having a memorable destination wedding begins with finding the best location and resort for your needs. Here are the top tips for choosing a destination wedding.
1. Start with your vision
Before anything else, it's vital to have a picture of what you want your special day to look like. You might need to speak with your partner so you can both envision where you would like to say your wedding vows. Are you looking to hold your wedding in a garden of flowers or a secluded island? Does it involve snowy mountains, a tropical location that offers an expansive beach? It also helps to write down other details in your imagination.
2. Pick a location
Choosing a wedding location isn't as easy as it seems, especially since it determines the mood of the ceremony (rustic, sophisticated, or beachy) as well as the travel, time, and budget required to pull it off. Also, it's important to ensure that the destination is safe and has no recent travel warnings, political issues, or health concerns.
3. Determine your budget
Next, you need to consider your budget. Your budget will help you figure out the type of wedding resorts you can consider and the season, especially since travel during peak tourism season costs more. You don't have to worry if you have a small budget. There are many exotic locations that can give you the luxury and convenience of paying one price for unlimited dining, drinking, and entertainment.
4. Determine your ideal guest count
Knowing the number of guests you're expecting on your special day can help you decide faster on which destination to pick. A larger wedding means you will need to choose a destination resort with spacious event venues that can easily accommodate more people. Additionally, determining the number of guests you want at your wedding will also help you decide the type of activities and amenities they'd likely enjoy so you can better know the destination resorts to consider.
5. Pick the right destination wedding planner
There are many things to consider when it comes to choosing a location, including the logistics and details of wedding resorts abroad, which is why it makes sense to consult a destination wedding planner to help you out. At the same time, you focus on other exciting preparations for your big day. They're a stress reliever as they know the best resorts that will match your vision. Plus, they can help you with other aspects of planning, including choosing vendors, negotiating contracts, attending vendor meetings.
6. Plan a short visit in advance
Ideally, it's good to travel at least once to the location to see things for yourself. This will allow you to set up meetings with vendors, and you just might be able to save costs by handling some negotiations yourself. You will also be better able to advise a wedding planner before giving them the go-ahead to make decisions on your behalf.
Conclusion
Choosing a destination wedding can be hard, especially since there are many locations to choose from. However, the tips above will guide you in choosing the location that's right for you and your partner. Remember, a destination wedding is about following your heart and doing things differently. So trust your gut when deciding so you can start planning other fun things for your dream day.