What is the Youngest Age to Start Preschool?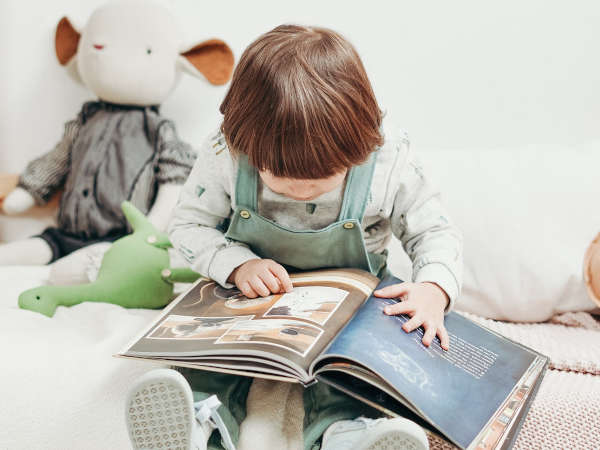 The advantages and disadvantages starting preschool at a young age
The youngest age to start preschool is typically around 2 or 3 years old. However, some schools may offer programs for infants and toddlers as young as 6 months old. While starting preschool at a young age has some advantages, there are also some disadvantages to consider.
One advantage of starting preschool at a young age is that children have the opportunity to socialize and learn from their peers. This can be beneficial for both introverted and extroverted children, as it helps them to develop social skills and learn how to interact with others. Young children who attend preschool are often better prepared for kindergarten than those who do not. They tend to have better pre-reading skills and are more likely to be able to recognize letters and numbers.
There are also some disadvantages to starting preschool at a young age. One disadvantage is that children who start preschool at a very young age may be more likely to experience separation anxiety when they begin school. They may have difficulty sitting still for long periods of time and may not be able to focus on tasks as well as older children. Younger children may also not be developmentally ready for the type of structured learning that takes place in preschool classrooms. Since every child is different and for the reasons above, it is important to consider whether your child is ready for preschool before enrolling them in a program.
How early childhood education can help your child succeed later in life
A strong foundation in early childhood education can have a profound impact on a child's future success. Studies have shown that children who attend preschool are more likely to succeed in school and go on to college. They are also more likely to land good jobs and earn higher salaries. Early childhood education provides children with the basic skills they need to succeed in school and in life.
They learn how to communicate, how to cooperate with others, and how to resolve conflicts. These are essential skills that will help them throughout their lives. In addition, early childhood education helps children develop a love of learning. They learn that learning is fun and that it can be rewarding. As a result, they are more likely to succeed in school and in their careers. Early childhood education is an investment in your child's future. It is an investment that will pay dividends for years to come.
The difference between daycare and preschool
When it comes to childcare, parents have a variety of options to choose from. Daycare and preschool are two of the most popular choices, but they differ in a number of ways. Preschools typically offer a more structured environment than daycares, with a greater emphasis on learning. Many preschools follow a curriculum and teach basic academic skills such as math, reading, and writing.
Daycares, on the other hand, tend to focus more on providing a safe and nurturing environment for children to play and explore. While daycares may offer some educational activities, they are not usually as focused on academics as preschools. Preschools are typically attended by children who are 3-5 years old, while daycares accept children of all ages. This means that preschools can provide a more age-appropriate learning experience for younger children.
What to look for when choosing a preschool program
When it comes to choosing a preschool program, there are a few important factors to keep in mind. First of all, you'll want to make sure that the program is accredited by a reputable organization. This will ensure that it meets high standards for quality and safety. Additionally, you'll want to choose a program that is tailored to your child's individual needs. If your child has special dietary or medical requirements, for example, you'll want to make sure that the program can accommodate them. You'll also want to choose a program that is convenient for you and your family in terms of location for drop-off and pick-up. Ideally, it should be located so that there is quick access from your home or workplace.
How to prepare your child for their first day of school
Starting school is a big milestone for any child, and it can be a daunting experience. But with a little preparation, you can help your child adjust to this new chapter in their life.
Talk to your child about what to expect on their first day. Find out if they have any fears or concerns, and try to address them head-on. You can also visit the school together so that your child can get a feel for the building and meet their teacher.
Make sure that your child has all the supplies they need, including a backpack, lunchbox, and any required school materials. By taking these 3 simple steps, you can help your child start school with confidence and excitement.
Summary
In most cases it's never too early to start preparing your child for a successful future. By enrolling them in a quality preschool program, you can give them a strong foundation that will help them thrive in their education and beyond. With the right support and guidance, your child can reach their highest potential. And that's well worth the investment.