Advantages and Disadvantages of Private Preschool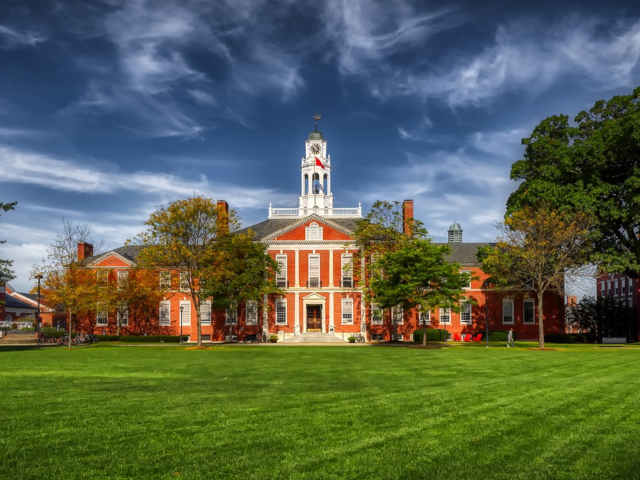 Parents want to ensure they are providing their children with the best opportunities in life. They must make tough decisions which will impact their child's future. One tough decision parents must make early on is deciding whether they will enroll their child in private or public preschool. Let's look at some advantages and disadvantages of private preschool.
Advantages of Private Preschool
One of the major advantages of private preschool is they tend to have smaller class sizes. This allows for each child to receive more frequent one-on-one instruction, and ensures their teacher can get to know them. Teachers have more time to structure their lessons based on each child's individual developmental level. Smaller class sizes also foster positive teacher-student relationships which creates a positive environment where the child will feel more comfortable learning and exploring. Additionally, private preschools also create an environment that encourages family engagement. Families tend to feel a sense of pride in the school and the staff which creates a close-knit community within the school.
The curriculum in a private school is not fully mandated by the local school district, therefore they have the independence to select one that is aligned with the school's goals and mission. Parents who choose private preschool can find schools that are aligned, specifically, with their values. They may choose to send their child to a school that incorporates teachings of their religion or personal beliefs. In public schools, religion is not taught, therefore choosing a private school is a great option for parents who wish to instill religious values in their child's education. With private schools, parents have more options and can select a school that fits their parental goals. Teachers in private schools are also given more autonomy than public school teachers, which leads to less stress for the teachers and an increased opportunity for creativity with lesson planning.
Disadvantages of Private Preschool
Private preschools charge tuition, and the tuition is usually very expensive. Due to the high tuition fees, private preschool is not an option for many families. Public preschool tends to be free, or relatively very inexpensive. Another disadvantage would be that occasionally private preschools are not equipped to accommodate students with special needs appropriately. Often, private school students with special needs must coordinate with the local public school district to setup special education services. This may require the student to travel to their local school to receive services, but sometimes the services can be provided in their private school with the special education teacher or therapist traveling to the student.
As mentioned, one of the benefits of choosing a private school is parents have the choice of selecting a school which is aligned with their values and beliefs. Because of this, private schools can lack diversity. If diversity is a priority for your family, the lack of it would be a significant disadvantage. Public schools are open to any child, regardless of their cultural background, religious ideology, and family values. Public schools often mirror the diversity of the community where the families reside.
As a parent, you want to do everything you can to ensure your child's success. The importance of preschool education is priceless, especially because of the increased importance of school readiness being placed on preschool programs. By choosing a private preschool program, your child will receive instruction that is more catered to their individual needs. Smaller classroom sizes will allow them to form a positive relationship with their teacher that will help to foster a positive attitude about school. You can select a private school that incorporates your family values and beliefs into their curriculum. Overall, private preschools provide families with flexibility and choice.