Best Language for Kids to Learn at Preschool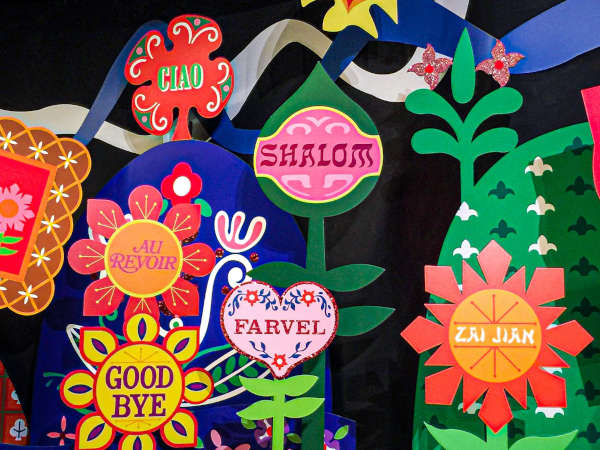 It's never too early to start introducing your child to different languages. By enrolling them in a preschool that offers language instruction, they can begin to develop an understanding and appreciation for other cultures. But with so many languages to choose from, which one is best for your child? Here are some factors to consider when making your decision.
The best language for your child to learn at preschool can be tricky.
Deciding on the best language for your child to learn at preschool can be daunting. With so many languages out there, finding which one most enriches and engages your young learner seems a bit tricky to say the least.
Some factors to consider.
Consider such things as, which language is most commonly spoken in your area or which language will give your child the best chance at success later in life. Is there a language which is widely spoken in your area? Certain languages can open doors both professionally and educationally; consider what would give your child the best opportunity to thrive later on in life.
Language difficulty and worldwide usage.
Learning a language can open so many doors for a child's future. From travel, to better employment opportunities, the world is more accessible when a language isn't an obstacle. That said, some languages may make more sense learning over others if you want the biggest payoff. For example, learning European languages such as Spanish or French can be beneficial because they are highly spoken and not extremely difficult to pick up. Plus, they are great options if one is looking to eventually learn a third language such as Italian or Portuguese. It is worth considering the difficulty level and number of people who speak a language when choosing a language.
Five of the top languages for kids to learn at preschool:
Our top choices include Spanish, French, Mandarin Chinese, German, and American Sign Language. All five languages have advantages, like giving kids the opportunity to interact with people from other countries or opening up potential doors for future education or travel opportunities. Ultimately though, the best language for any individual child will depend on their goals and interests – it's important that parents keep an open mind about what their kids may be interested in.
1) Spanish
Learning Spanish gives your little one countless opportunities! With over 400 million native speakers in the world, chances are high you or your child will come across a Spanish speaker in everyday life. Communicating and showing off new language skills can be a source of immense satisfaction for kids. Plus, Spanish is thought to be one of the easiest languages for English speakers to pick up due to its many commonalities – so learning this Latin-based language won't be too taxing on your little learner.
2) Mandarin Chinese
If you're looking for ways to give your child access to an incredibly exciting and rewarding language, look no further than Mandarin Chinese! With over one billion native speakers worldwide, it's the most widely spoken language on earth – what a great opportunity for your little one that will open up tons of potential for them in the future. Of course, due to its tonal system and characters, Mandarin Chinese is a difficult language to learn, persistence and determination are key when taking on such a challenge.
3) French
French is one of the most commonly studied second languages, with an estimated 220 million people speaking it all over the globe. Thus, not only will your child be able to communicate in French with other Francophones, but they will also be able to find points of intersection with English-speakers throughout the world. Let your child experience cultural richness through learning French!
4) German
German is an influential language with a long history, also with deep cultural roots. It is one of the world's major literary languages, spoken by over 130 million native speakers across Europe and beyond. With such a large international reach, German has significantly impacted various aspects of culture, from literature to music to philosophy. Chances are many of your favorite books or songs have some sort of German influence in them. Knowing German can unlock a wealth of knowledge, culture, and understanding.
5) American Sign Language
American Sign Language (ASL) is becoming increasingly popular as a language option due to its visual nature and ability to be learned by people of all ages. American Sign Language is an incredible way for people to communicate with each other. People of all ages, backgrounds and abilities can learn it, as it's based on visual cues instead of the traditional auditory ones used in spoken languages. Not only is it fun and expressive, but it can also be used to bridge language barriers between people who wouldn't otherwise be able to communicate. It respects both those who use it and those learning it, allowing them to interact with dignity and understanding. Incorporating American Sign Language into one's education is a great way to open up their world even further!
In Summary…
There are many factors to consider when deciding what language to teach your preschooler. The ease of learning, the number of speakers worldwide, and the potential for future job opportunities should all be taken into account. While there are many languages to choose from, the five we've listed here stand out as being the best for kids to learn at preschool. They are all relatively easy to learn (less Mandarin), with Spanish and French ranking as some of the easiest languages in the world. They all have a high number of speakers worldwide. Chances are your child will be able to find someone who can help them practice their new language skills. In terms of worldwide usage, Mandarin is great option as it is currently the most spoken language in the world – as long as your preschooler can overcome it's difficulty to learn.