Rating Spider provides a unique spectrum of information, tips and helpful resources for both consumers and businesses.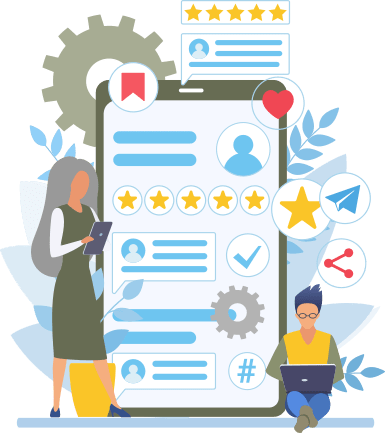 Rating Spider helps people to choose which business or website to use by providing how-to and informational articles about related products and services as well as insights into individual businesses through our 'featured business' pieces. Our exclusive top-10 lists gives people quick access to our best rated businesses and websites.
We also provide businesses with online marketing tools and resources to help improve their online presence in order to grow their business.
Rating Spiders Top-Ten
Disappointed by single platform user-review based ratings, we were determined to find a better and more thorough way to rate businesses and websites. We set out and gathered metrics from numerous sources, (including user reviews), and then developed a unique proprietary algorithm which produces our 'top 10' best lists. We wanted to present these findings in simple, quick and easy to understand format and thus Rating Spider's TOP 10 was born.
We use many indicators in our algorithm to calculate our top 10's which may include rating and review data points from sources such as; the search engines and directories, (like Yahoo and Yelp) as well as other user review data, certifications and awards, degree of specialization, hours of operation, business website factors and more.
Would you like your businesses to reach a wider online audience?
Consider getting more exposure through our featured business articles or use our free marketing resources such as graphics and infographics. Add your business to our business listings and it will be automatically considered for inclusion into one of our top-10 lists.
Current Categories