Featured Birmingham Wine Shop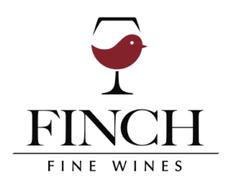 Finch Fine Wines
"Friendly, Knowledgeable, and Passionate"
Finch Fine Wines was established in 2019 by Ed Finch, a lawyer who hadn't originally planned on owning a wine shop. A series of friendships and fateful occurrences helped established within him a deep passion and appreciation of wine which he now shares through one of Birmingham's best wine shops.
When he was younger, Ed learned much from the late Bernie Fradin, the owner of what he and his oenophile lawyer friends considered the best wine shop in Manhattan, including the importance of having a large selection and cellar. Read more about Ed's interesting story here.
Ed stepped up to fill a void in Birmingham's wine scene when the most popular wine store at Western Mountain Brook closed.
Finch Fine Wines boasts a team of certified sommeliers that specialize in both New World and Old World style wines. Since it's creation, the shop has experienced significant growth, especially on their online platform.
Finch Fine Wines describes their business mission as:
"Delivering the highest quality wine at any given price point while providing a unique customer experience focused on education and entertainment. We specialize in selecting wines of quality, value, and positive ethical impact."
They strongly believe that a wine shop is a place to not only meet new people, but share experiences and facilitate new ones as well.
Technology to Conveniently Offer a Diverse Selection:
Finch Fine Wines has fantastic in-store selections including pre-chilled champagnes and wines. It doesn't stop there – a touch screen computer and two iPads are available to enable customers to order from an even larger selection of other wines (over 3000!), with most orders being ready for pickup the next business day. And of course, for those who prefer to choose wines online, their website offers convenient ordering for pickup in-store, and the team will take your order to your car if you prefer.
Wine Picks:
Keep up to date with the latest staff picks and new arrivals which are listed on the home page of their website: finchfinewines.com
Take advantage of their expertise and passion by visiting their shop or website. The shop is located at 2737 US Highway 280 South, Suite 144, Birmingham.
The Finch Fine Wines Team: