Celebrity Wines – Are they worth a try?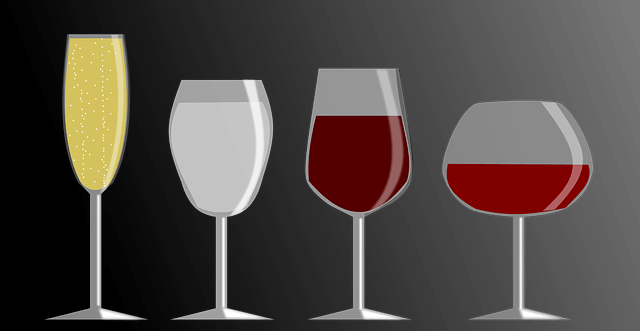 No matter the season, a great bottle of wine is considered a necessary table-side addition or used as a way to relax from a long day. New brands and flavors are being made every year and now there is a new trend: celebrity wines. Just like non-celebrity-owned wines, shelves have been filled with good and bad. So, you may be asking yourself "are they worth it?". Below, we will discuss a few of the more recent celeb brands and see if they are worth the money.
Which Celeb-Owned Wines Are Worth Trying?
In true Hollywood style, here are 'The Good, The Bad, and The Ugly'.
The Good
Inglenook Rubicon Cabarnet Sauvignon, 2016
This is a considerably rare and expensive wine, but it is well worth the hype. It is brought to us by the famous film director Francis Ford Coppola. Anyone who is a fan of his work knows how his focus is intense and he brings this intensity to everything that he does. His delicious Cabernet Sauvignon is no different. This top-quality oaky red is a five-star wine and it deserves every one of them.
Château Miraval 2015 Rosé (Côtes de Provence)
In 2012, Brad Pitt and Angelina Jolie purchased Château Miraval. This particular brand of rosé is easygoing, high-quality, and the expertise of the team shines through. This is why it is on the top of many wine tasters list. A celeb-owned wine with its own star power.
The Bad
Ciccone Vineyard Madonna Chardonnay, 2005
In all fairness to the Ciccone Vineyard team, they have to face tougher conditions due to the cooler Michigan weather. Despite all of this, they are still able to produce some decent wine. Unfortunately, their 2005 Madonna Chardonnay is not one of them. The vineyard is run by her father Tony, but this citrus-flavored white wine is not one of his daughter's hits.
Avaline White
This white wine is owned by Cameron Diaz and is claimed to be a 'clean wine'. The meaning of the term is a little vague, however, this feels like a wine that is trying to capitalize on the want for natural, organic wine. In its desperate attempt to provide what the consumer wants, it fails miserably. Despite its own hype, this is a pretty ordinary and unremarkable white wine.
The Ugly
Dan Akroyd Wines Discovery Series Chardonnay, 2007
Ghostbusters was a huge hit that was loved by all. But his attempt to venture into the land of wine hasn't been as successful. This is a dry white wine that is pleasant enough but leaves its drinkers feeling very flat.
Lisa Vanderpump's Vanderpump Chardonnay 2018
The TV series Vanderpump Rules was a big hit filled with intense intrigue and drama. This Chardonnay from Lisa's family-owned vineyard isn't as exciting. It's smooth and easy to drink, even though it manages to be a bit dull.
So, Are They Worth It?
Given all of the choices we have listed above and all of the other selection of celebrity-owned wines out there, are they worth it? We can honestly say yes – and no. The answer depends on your preference and which wine you choose to try. Here, we have given our opinions but we always encourage you to give any wine a try and no matter what you choose, always enjoy it!