Options and Cost of Dentures in Calgary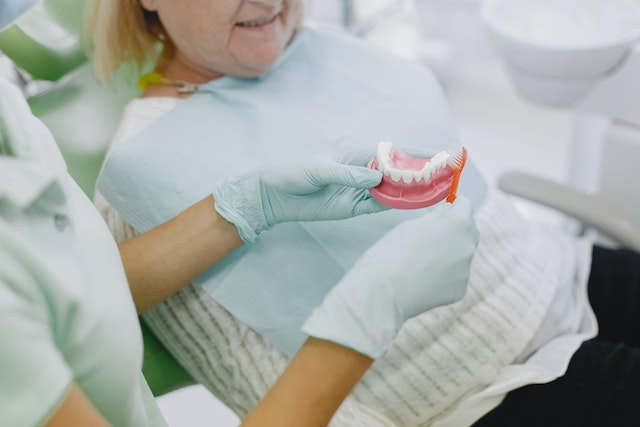 There are a number of variables that can cause the price of dentures in Calgary to fluctuate. The price of your dentures will depend on a number of important factors, including the type of denture you require, the materials used, and the dentist or denturist that you select. If you are in need of dentures or false teeth, you can seek help from either a dentist or a denturist.
Several Important Distinctions That Separate a Dentist from a Denturist
Denturists are the professionals responsible for fabricating dental prostheses. Denturists may also be referred to as dental technicians in some circles. Molds of people's mouths are used in the manufacturing process of dentures, which are also known as artificial teeth. In contrast, dentists do not create false teeth for their patients.
On the other hand, a dentist is a type of medical professional who specializes in the diagnosis, prevention, and treatment of oral health conditions. Dentists are often referred to as oral health specialists. Dentists have the education and training to examine patients' teeth and gums, diagnose oral health issues, and recommend appropriate treatments to improve patients' oral health. Fillings, crowns, bridges, implants, and dentures are all common forms of treatment for tooth decay. Dentists, in addition to providing direct care to patients, may also play a role in public health by participating in research, teaching, or advocacy in addition to providing direct care to patients.
So How Much Do They Cost?
Dentures can be made for as little as $600, but more complicated cases can cost upwards of $3000 or more. It really depends on the type and how many false teeth you need. (see: Types of Dentures: What are my options?) Implant dentures can cost significantly more and the price of the implant dentures will change depending on a number of factors, including the kind of implants that are used, the number of implants that are placed, and the level of difficulty of the procedure. Generally speaking, the cost of implant dentures can range anywhere between $2,000 and $5,000 per arch (upper or lower jaw).
In the event that you have a particular kind of denture in mind, make it a point to inquire about its price so that you can plan your finances accordingly.
Some Things To Consider When Choosing a Denturist or Dentist
When it comes to selecting a dentist or dental clinic for your dentures in Calgary, it is important to find one that you feel comfortable with and who has experience in performing the procedure. Dentures are an investment, and you want to make sure that you get your money's worth. If you aren't sure where to begin your search or want some recommendations, be sure to ask your friends and family for their input and be sure to look online for reviews. Also be sure to see the list: The Top 10 Best Denture Clinics – Calgary.
After you've found someone who makes you feel at ease, you should make it a point to inquire about the available payment methods. You can spread out your payments with the help of financing options, which are offered by a good number of denturists and dentists. This is an excellent strategy for reducing the overall cost of your dentures and making them more manageable in your budget.
Should you find yourself in need of dentures in Calgary, don't let the price put you off. Dentures come in a wide variety of styles, so patients have a lot of options to pick from. Be sure to investigate all of your choices before settling on a conclusion so that you can take advantage of the many ways in which the procedure can be performed at a lower cost. You should be able to locate an appropriate dentist and method of payment for your needs with only a modest amount of investigation.