Types of Dentures: What Are My Options?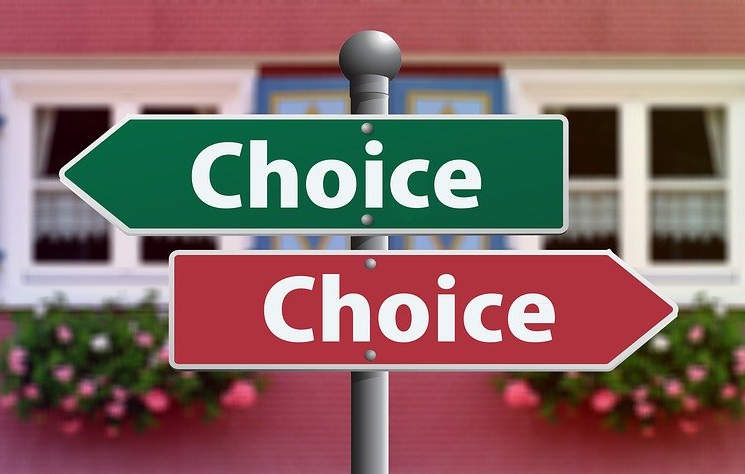 Many people mistakenly believe that dentures only come in one form. In reality, when it comes to dentures, you have quite a few choices available to you, including a variety of materials. What type is right for you? If you are researching your treatment choices, you will need some solid information to help you make an informed decision.
Types of Dentures
Partial dentures: This is an option for those who have some teeth still remaining. Possible materials include metal and acrylic.
Complete dentures: For those with no teeth remaining.
Immediate dentures
Snap-in dentures
Implant-supported dentures
Partial Dentures
If you are missing teeth, partial dentures may be recommended. This normally refers to removable dentures, unlike fixed partial dentures that are commonly referred to as dental bridges.
Receiving a partial denture may require some preparatory work, including any gum work or fillings necessary. In some cases, teeth anchoring a partial denture will require adjustment, such as receiving dental crowns to provide a firm foundation for the partial.
The partial denture base can be made from either acrylic or metal. In most cases, the teeth will be acrylic, which is a type of plastic. Porcelain is another option.
Complete Dentures
This type is placed when there are no remaining natural teeth. The material is usually acrylic. Complete dentures directly rest on the gums.
Upper dentures tend to be significantly more stable than lower dentures due to the suction effect produced by being a cover for the roof of the mouth. Due to the position of the tongue, the same suction does not occur with the lower jaw. A new type of lower dentures with more suction has recently come onto the market however not all offices use the new technology.
Immediate Dentures
This type immediately follows the extraction of one or more teeth. As the name suggests, this is a temporary type of denture used until the mouth has healed. The process of healing could take a few months until the fitting of a permanent denture or dental bridge.
Immediate dentures are typically constructed from acrylic that can be adjusted and re-contoured if the gums change shape after the tooth extraction.
Snap-In Dentures
This type is significantly more stable than most other types of dentures, being held firmly in place using the existing teeth as anchors. Snap-in dentures have special attachments that fit over neighboring teeth. They are convenient and removable.
Implant-Supported Dentures
This type takes advantage of dental implants into the bone that are used to firmly anchor the denture. This provides a solid foundation that makes implant-supported dentures stay firmly in place.
What Type Is Best?
Now that you know some of the most popular types of dentures, you may be wondering what type is right for you and your individual needs? There are a few factors involved.
Comfort
Some types of dentures are conveniently removable, while others are permanently secured. There is also a range of materials used in constructing dentures. Some may be more comfortable than others. Some patients may be allergic to certain types of materials.
Dental Requirements
Ultimately, the decision on the type of dentures that work best for you should be made in consultation with your dentist or denturist. Call today to schedule a consultation, at which time you may share your concerns and treatment goals, as well as ask any remaining questions that you may have about this important decision.