Featured Des Moines Bike Shop

"Championing active transportation options that are accessible,
safe and enjoyable for everyone"
The Street Collective is a unique non-profit bike shop in Des Moines helping to make bike riding accessible to everyone, as well as sharing knowledge and a passion for biking.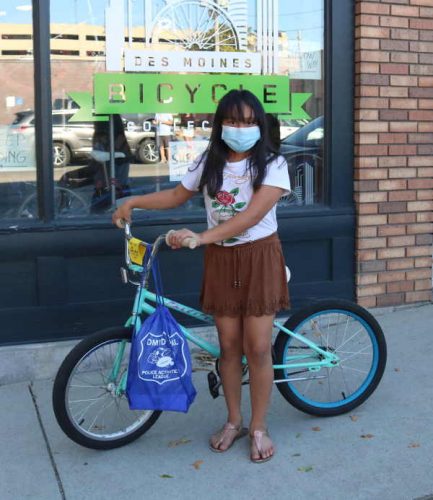 Their team achieves this through multiple inventive initiatives.
Like a 'normal' bike shop, they offer bikes for sale. Unlike 'normal' bike shops, the bikes were donated, then refurbished where necessary, and sell for very reasonable prices.
Bike Repairs with a Twist
Interestingly, no staff-done repair services are offered. Instead, staff and volunteers teach people how to fix their own bikes and provide the tools to do so. Not only do you leave with a repaired bike, but also with the knowledge to deal with the issue on your own in the future. Chances are you won't find that at any other bike shop in Des Moines!
An ingenious training and benefits program entices people to volunteer. Volunteers are taught the ins-and-outs of how to repair bikes, so they are then able to teach customers how to fix their own bikes. Volunteers can earn themselves a bike after reaching 20 hours of volunteer time.
The Street Collective provides many other helpful programs, including:
giving bike lights to houseless persons
giving bikes to people in need
holding bike 'Rodeos' to educate kids on bike safety
their 'Earn-a-bike' program
providing helpful biking related information including bike maps on their website
How can you help?
If you would like to help the Street Collective's efforts, you can buy a bike, donate a used bike, buy a membership, take a class, sponsor a bike for someone in need, volunteer to help, become a Board member, and/or make a monetary donation. Also, when you purchase bench time to get help fixing your own bike, the proceeds support the Street Collective's efforts.
Bike maintenance classes are offered at $120 which includes an annual membership to the Collective.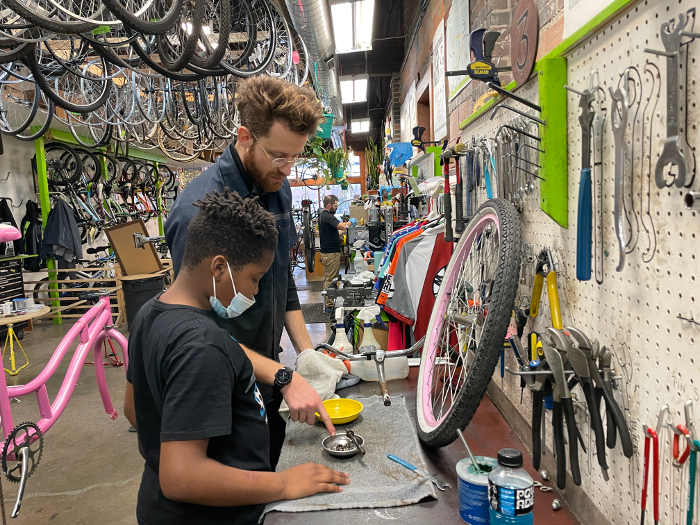 How can you benefit?
In addition to feeling great about helping people out, you can benefit from your support in several ways:
Buying a membership gives you free bench time to get help fixing your bike.
Learn valuable skills through bench time or volunteering.
Volunteering for 20 hours allows you to take one of the donated bikes which you can refurbish yourself with your newly-acquired knowledge.
Monetary donations and bike donations are tax-deductible.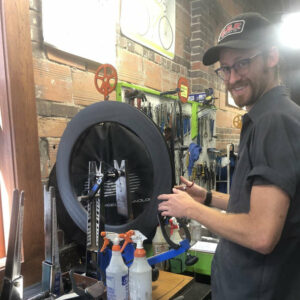 The Street Collective is located at 506 E. 6th Street, Ste 100, Des Moines. We highly recommend checking them out.
Visit www.dsmstreetcollective.org to find out more.