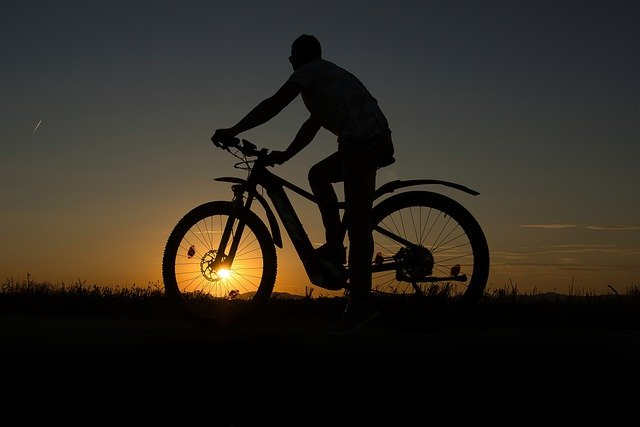 Do You Still Get a Workout on an E-Bike?
So a number of years ago (circa 2015), I was offered a chance to try out an e-bike for the first time. I live in Canada and e-bikes had not made much of a dent in the market place yet. Local bike shops were starting to carry them more and more and sales were gaining some traction but they were not really a 'thing' yet. Most of my mountain biking and cycling friends scoffed at electric bikes and said they may look into them when they are old and gray. Luckily a close friend and owner of larger and progressive bike shop had purchased a couple of upper end pedal assist e-bikes for his personal use and he invited me to go for a ride with him on the pair.
Not All Ebikes Are Equal.
Before I go on I should point out that there are a couple of different types of e-bikes that differ on a fundamental level. I am not going to get into the finer details of all the classes of electric bicycles but essentially there is: pedal assist – this is the kind where you only go if you pedal, and then there is pedelec – where you can go without pedaling (like an electric scooter). I was using the former, pedal assist, which requires the rider to pedal in order to make the bike move.
Wasn't What I Was Expecting.
I headed over to my buddy's house with my needed gear in hand: pedals, helmet, gloves, etc. I had no idea what to expect and in all honesty I was also going into it with a bit of poor attitude, since I was in fairly good shape I didn't think I 'needed' to ride a bike with some sort of mechanical assist. Well… I was wrong. Let's just say, it was a totally fun experience and a good workout to boot. I was amazed at how smooth and easy it was to integrate the pedal assist into my regular riding habits. In about 20 minutes it felt like a regular bike, except somehow I was 20 years old again! (I was 52 at the time!)
By the end of our 2 hour inner city ride we covered about 50 kilometers ( about 30 miles ) It was amazing how far we were able to go in 2 hours. Obviously we did not get the same workout we would have if we had done the same ride without the pedal assist, but I have to say I got a decent cardio workout. The reason being is that we simply went faster and further on the e-bikes than we would have if we were on non e-bikes. So in answer to the title of this article, yes you do get a work out on an e-bike. However, just like any type of cycling or for that matter any activity, it depends how hard you go at it.
Another factor I should mention about these bikes is that most pedal assist e-bikes are limited to the amount of assistance they can give and also have a top speed limit. Some models allow you to adjust how much the bike will help you and how fast you will top out at, but in the end it has a similar result. Just as the word 'assist' implies, it only helps you move, it doesn't do all the work. If you decide to push the bike hard, go fast and work it, you will get a great workout. And because you'll go a lot faster you'll go a lot further which can be a lot more fun!
Bottom Line: Pedal assist e-bikes are fun, easy to get used to and can be a good work out, if you make it so.